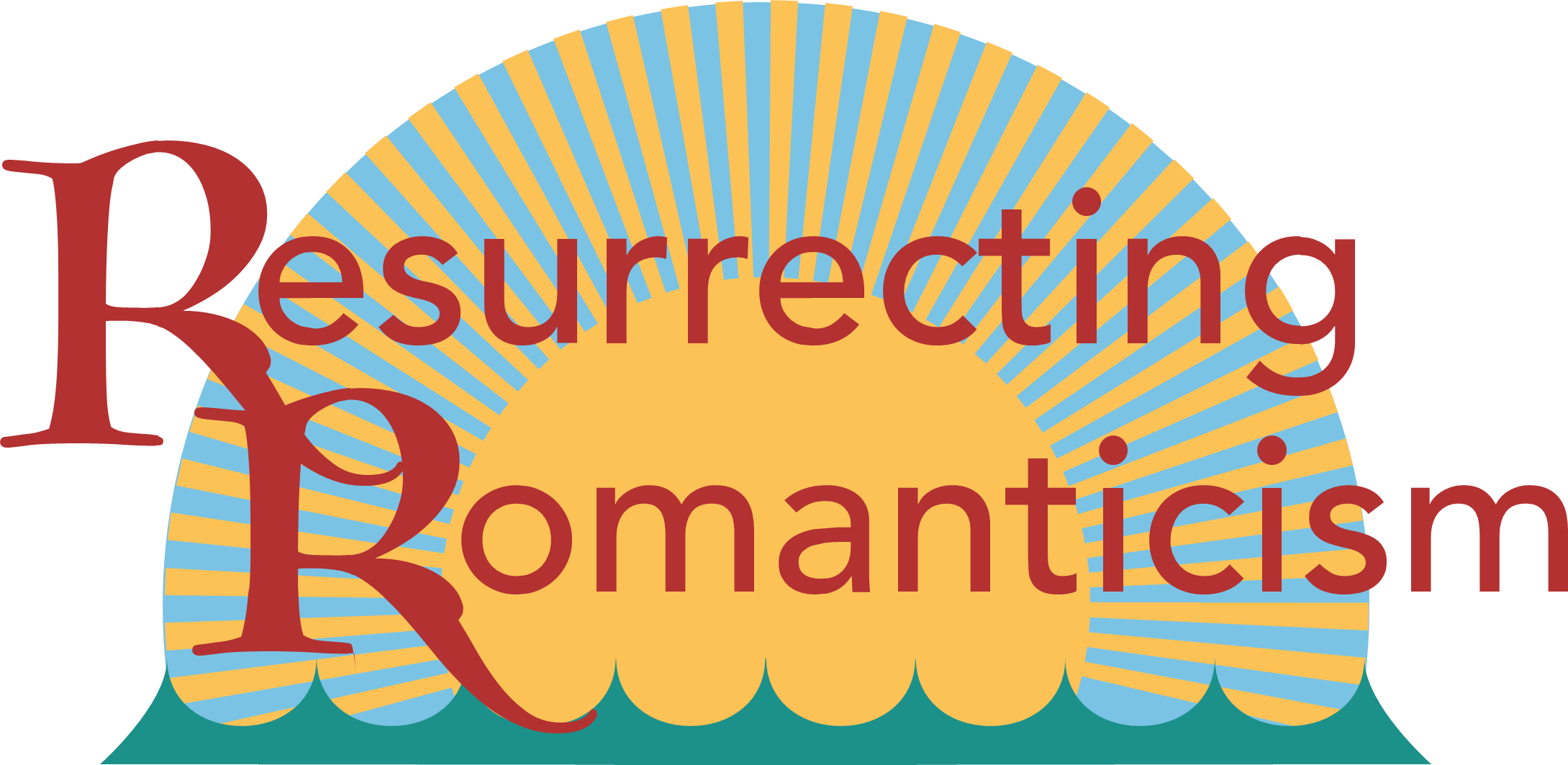 Speakers and Performers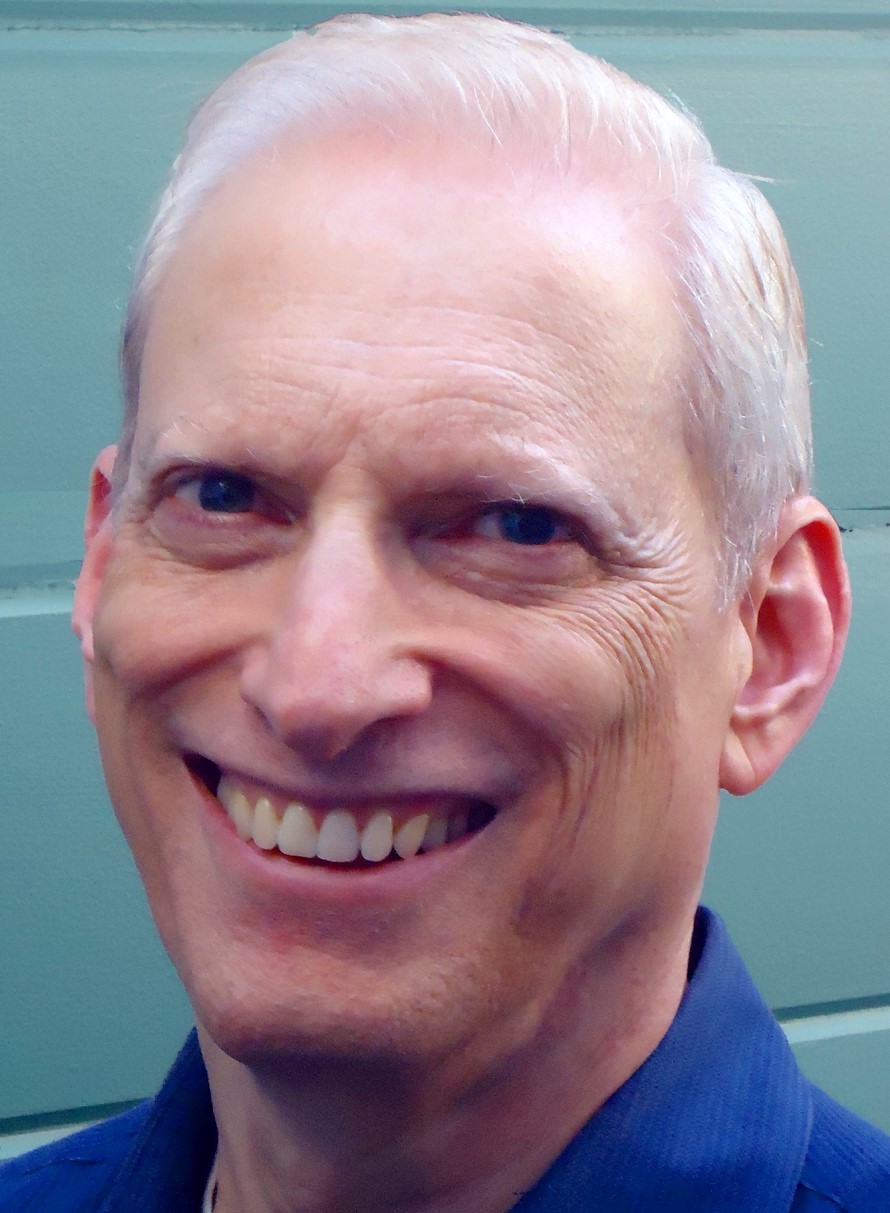 Alan August
has performed as tenor soloist in opera, oratorio, musical theatre, and concert with Repertory Opera Company, Santa Barbara Opera, San Jose Opera Touring Company, and Long Beach Opera, as well as with L.A. Camerata Symphony, Premiere Chorale, and in other venues in the United States and in Europe. He, has performed as "Hoffmann" in Tales of Hoffmann, "Count Almaviva" in The Barber of Seville, "Bardolph" in Falstaff, "Don Basilio" in The Marriage of Figaro, as well as creating the roles of several original musical theater characters for The Academy of New Music Theater. Alan is currently working as a Voiceover Artist, including Audiobook narration, corporate narration, and promos.
Back to Resurrecting Romanticism Events Schedule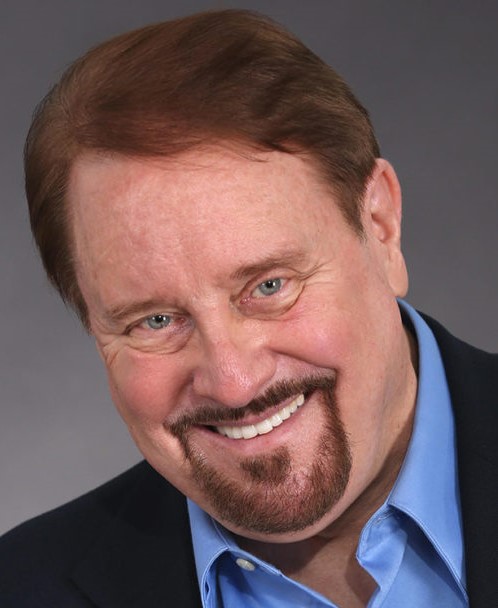 David Berry
is a Professor of Music at Converse University. He is a composer whose other specialties include computers in music and musical aesthetics. He has experience and national recognition in commercial music as well as fine art music. His additional activities include conducting and sound recording production/engineering. He is a BMI-affiliated composer and publisher and has served as an American Idol judge. A frequent lecturer for Objectivist audiences, he has given OCON courses in Fundamentals of Music and Music Perception, Film Music, and in Ayn Rand's Favorite Vienesse Operettas. Dr. Berry received his Bachelor of Music degree in horn performance from the University of Maryland, a Master of Music degree in composition from Converse College, and a Doctor of Musical Arts degree in composition from the University of South Carolina. He also spent 14 years touring professionally and recording with the band Anthem. More information about Dr. Berry's professional activities, including sound files of his compositions, may be found at https://sdavidberry.com/
Back to Resurrecting Romanticism Events Schedule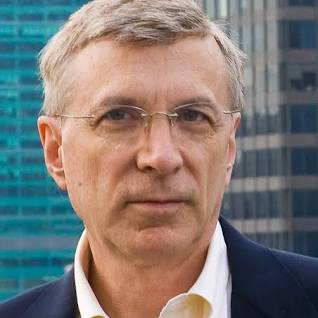 was a friend of Ayn Rand in the final years of her life and has written his subsequent philosophical work in the tradition of her Objectivist philosophy. From 1980 through 1987, he published and edited a bimonthly journal called The Objectivist Forum, which was later published as a hardback collection. He edited the new material in the second edition of Rand's book, Introduction to Objectivist Epistemology, published in 1990 after her death. He also compiled The Ayn Rand Lexicon, a compilation of Rand's views on various topics. His book, How We Know: Epistemology on an Objectivist Foundation, was published in 2014. Binswanger is on the board of directors of the Ayn Rand Institute and is listed as a scholar at the Ayn Rand Institute Campus. He also moderates and posts to a fee-based online discussion group on Objectivism, called "The Harry Binswanger Letter", which he has operated since 1998. Dr. Binswanger was previously a contributor to Forbes and is currently a contributor to RealClearMarkets. His television appearances have included Glenn Beck and Geraldo at Large. He also appears in Ayn Rand: A Sense of Life, the Academy Award-nominated documentary by Michael Paxton, and Ayn Rand & the Prophecy of Atlas Shrugged, a 2011 documentary by Chris Mortensen.
Back to Resurrecting Romanticism Events Schedule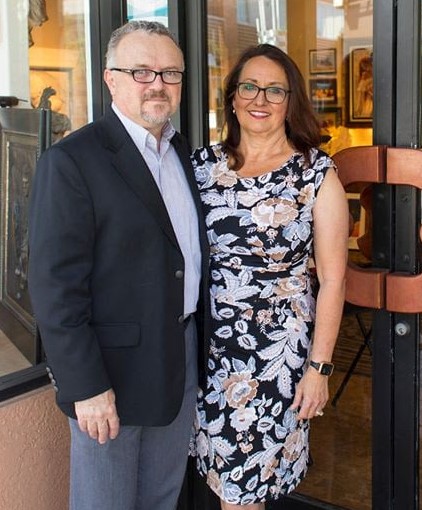 have been selling Romantic art for over 25 years, and as a premier provider of contemporary Romantic Realism in painting, sculpture and drawing, Quent Cordair Fine Arts has grown to serve an international clientele of private and corporate collectors. Romantic Realism, the movement which renews the high esthetic standards and techniques of pre-20th century ateliers, brings a rebirth of comprehensibility, beauty, romanticism, and stylization to contemporary subject matter. Their galleries, which are now located both in Napa, California, and in Jackson Hole, Wyoming, emphasize themes which celebrate the moments of happiness, joy and success possible to Man on earth. Award-winning painters and sculptors of international renown are represented, as well as emerging artists of unique vision and accomplishment. The Gallery's website cordair.com.
Back to Resurrecting Romanticism Events Schedule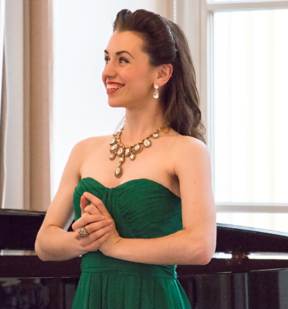 is a native of New York City, and has been performing opera since 2010. She has performed as Oscar in Un Ballo in Maschera, Olympia in Les Contes d'Hoffmann, Morgana in Alcina, as both Amore and Euridice in Orfeo ed Euridice, as both Papagena and First Lady in Die Zauberflöte,  Gretel in Hänsel und Gretel, Giulietta in Romeo & Giulietta, and many others. No stranger to comic repertoire, she has been heard as Josephine in H.M.S. Pinafore, Casilda in The Gondoliers, Aline Sangazure in The Sorcerer, and Phyllis in Iolanthe. In 2017 she was part of Summer Vocal Arts at Brooklyn Music School in New York City, where she debuted as Echo in Gluck's opera Echo et Narcisse. Each summer from 2015-2017, she studied with the Orfeo Vocal Arts Academy and performed in and near Dresden, Germany. In the summer of 2014 she traveled through Italy, first studying the Italian language at Centro Studi Urbania, host school of Si Parla, Si Canta, and then immersing herself in the Italian culture while visiting numerous cities in Northern and Central Italy. When not performing, Allegra enjoys designing & sewing costumes, dabbling in interior decorating (most often using her apartment as a canvas), and "adopting" classically-inclined furniture and tchotchkes. You can find out more about her professional activities at her website, https://www.allegradurante.com
Back to Resurrecting Romanticism Events Schedule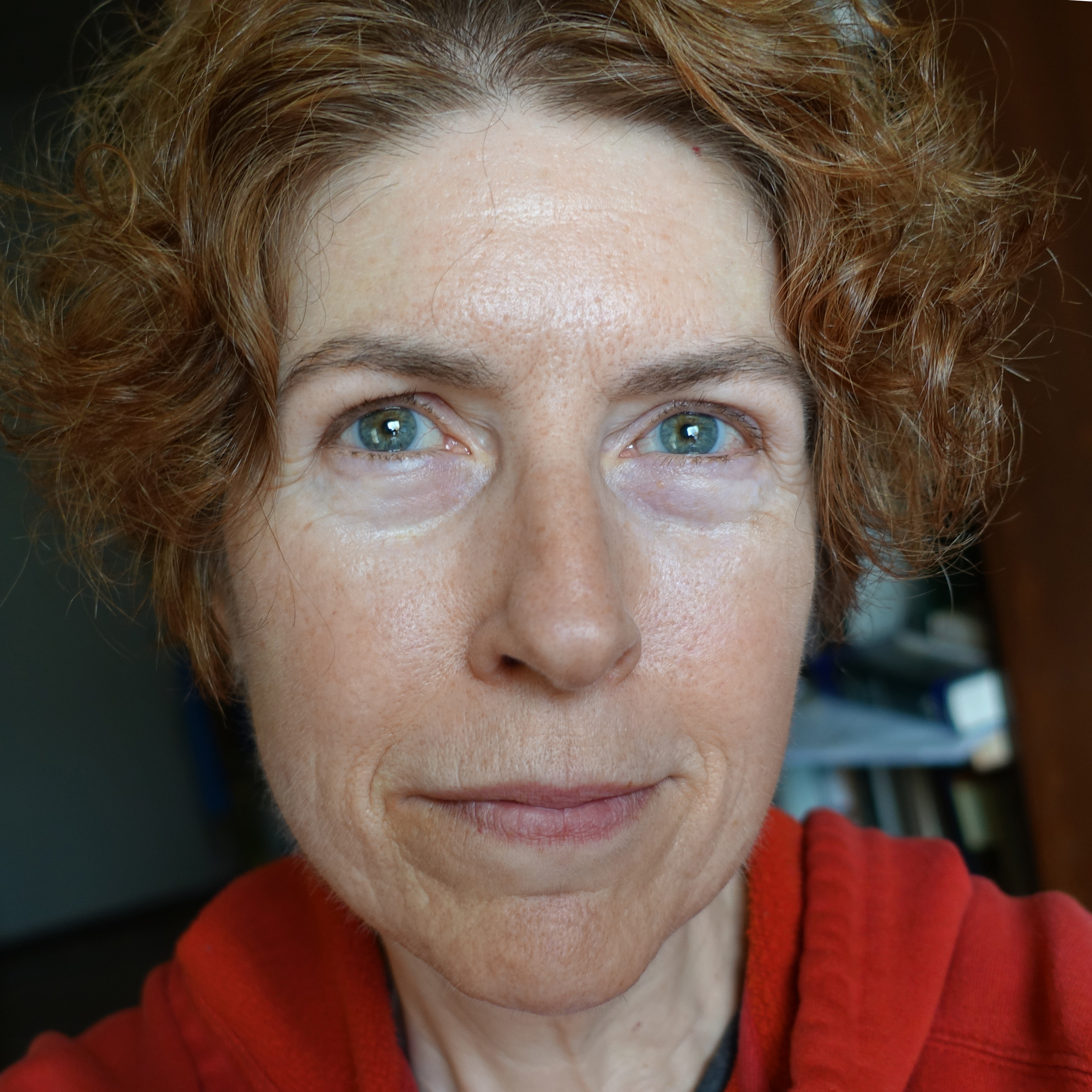 has been writing on art and art history for 30-odd years. Books include Innovators in Sculpture, Innovators in Painting, Getting More Enjoyment from Sculpture You Love, Artist-Entrepreneurs: Saint Gaudens, MacMonnies, and Parrish, and many works on outdoor sculpture in New York City. She posts regularly at DianneDuranteWriter.com and shares SundayRecommendations of art that's inspiring, thought-provoking, skillfully executed, and/or beautiful. She holds a Ph.D. in Classics from the University of Cincinnati.
Back to Resurrecting Romanticism Events Schedule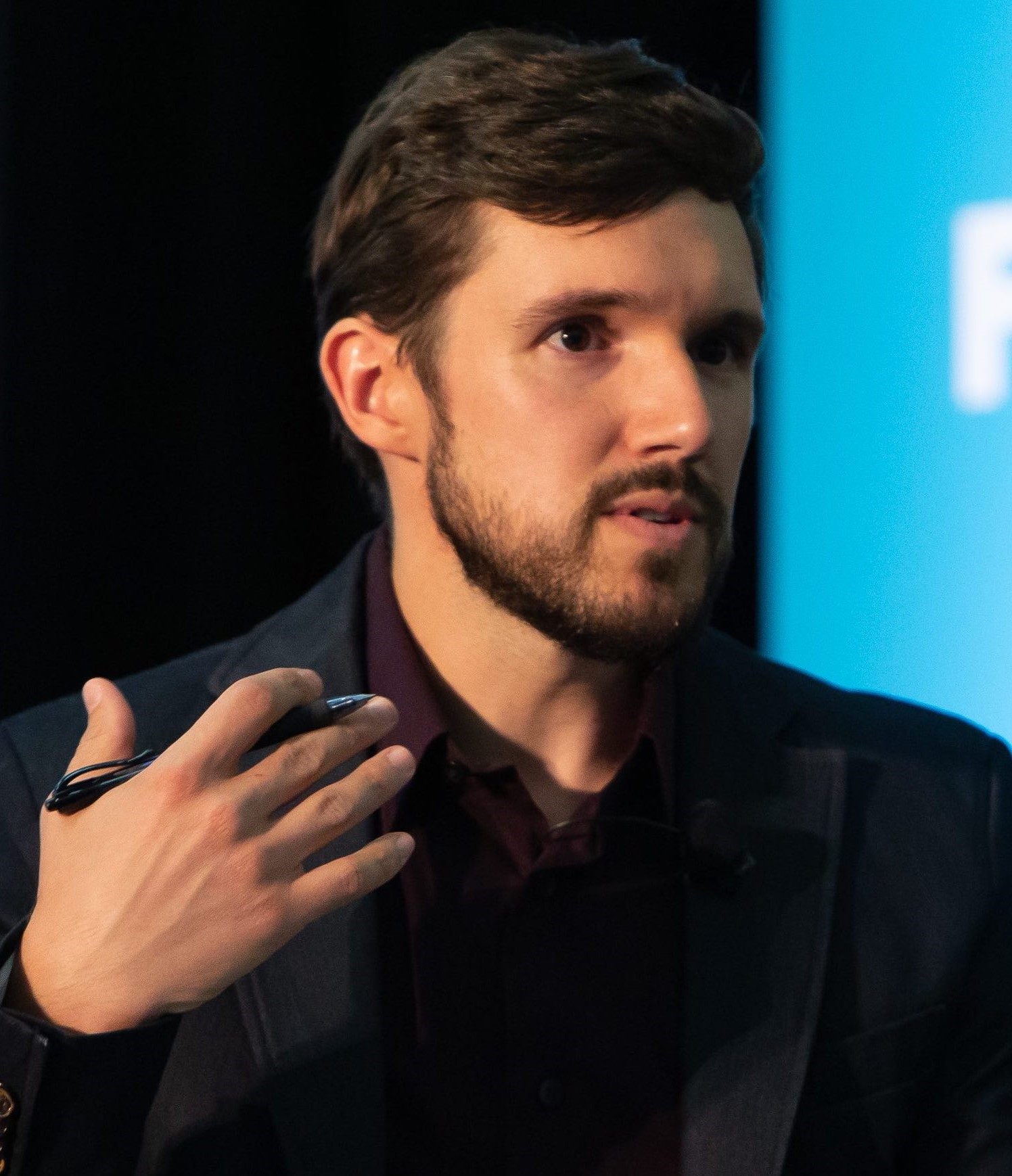 Jon Hersey (@revivingreason) is managing editor of The Objective Standard and holds fellowships at Foundation for Economic Education, where he writes in defense of freedom, and at Objective Standard Institute, where he teaches "How to Write Powerfully in Defense of Liberty," and hosts the "Philosophy for Flourishing" podcast. He has played in rock and jazz bands, was an engineer at Nashville's longest continuously running recording studio (Sound Emporium), and a stage manager and instrument technician on several international tours.
Back to Resurrecting Romanticism Events Schedule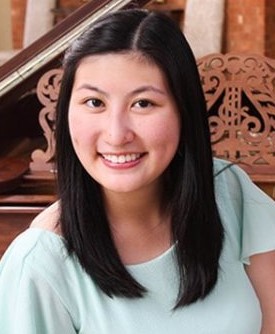 is the Conference Manager for Resurrecting Romanticism. Currently Adjunct Instructor of Music Theory at Converse University, she began classical piano lessons in the tenth grade under the tutelage of Dr. Laurel Larsen at Newberry College in Newberry, South Carolina. She then auditioned for and was accepted into the South Carolina Governor's School for the Arts and Humanities where she studied with Dr. Stephen Taylor for two years. After graduation, Madeleine attended Loyola University New Orleans for two years to pursue a Bachelor of Keyboard Performance degree with Dr. Brian Hsu before transferring to Converse College in the Fall of 2016. After graduating summa cum laude with a distinction in performance, Madeleine decided to stay at Converse and began her Master's degree in Piano Performance in Fall of 2018. Her other musical passions include educating her peers on musician wellness, piano and theory pedagogy, and creating strong ties of community in a musical environment.
Back to Resurrecting Romanticism Events Schedule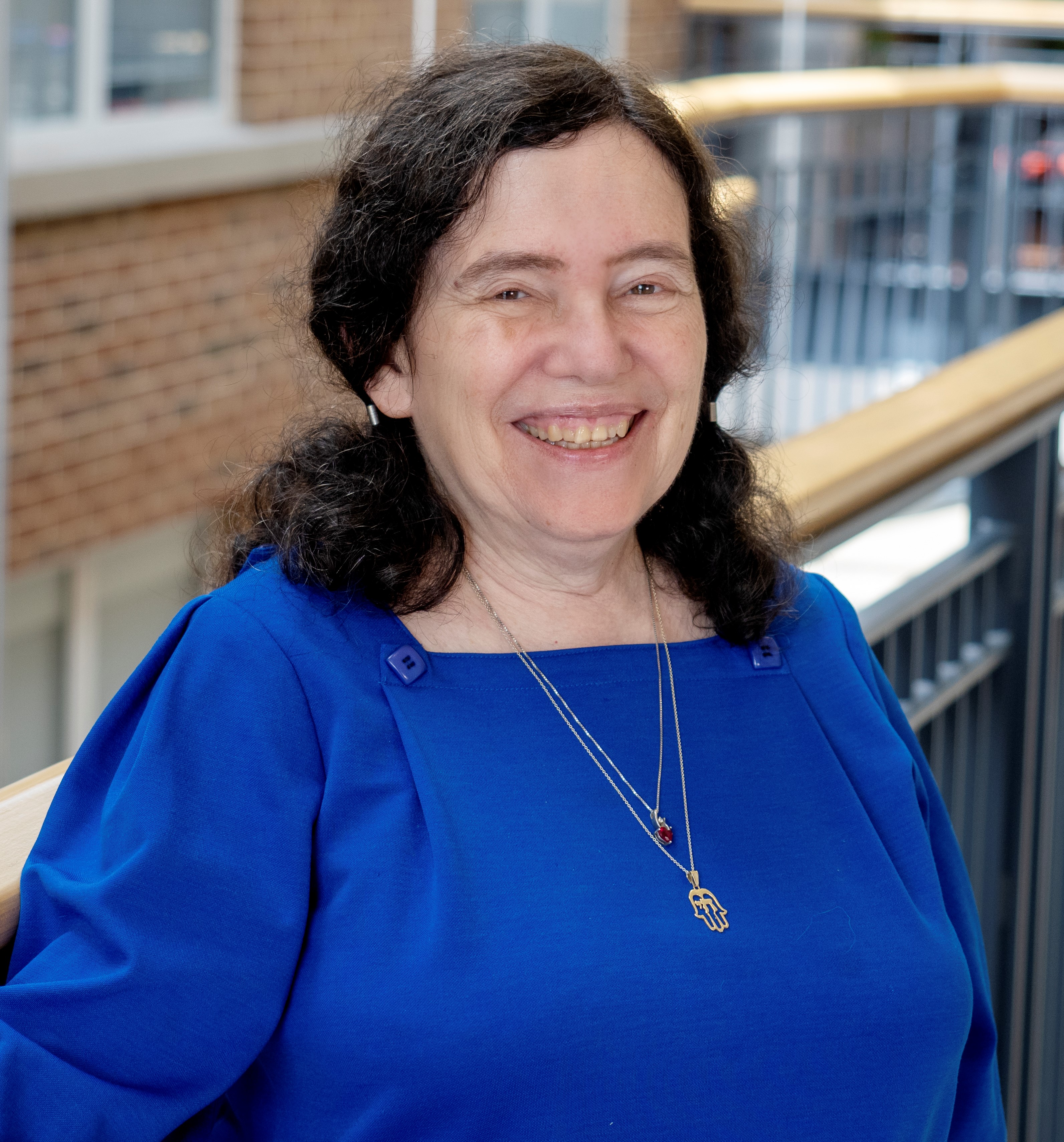 first realized the richness of O. Henry when she learned, during graduate school, that his writing had been studied by Boris Eikhenbaum, a famous Russian Formalist, in "O. Henry and the Theory of the Short Story." Following up on Eikhenbaum's recommendations entailed reading the complete O. Henry canon—a highlight of her Ph.D. in Comparative Literature at Stanford. In the years since, she has taught O. Henry stories in an undergraduate course (Introduction to Short Fiction) at Virginia Tech University, where she currently serves as Associate Professor of English, and she has lectured on O. Henry and his impact (including Ayn Rand's admiration for him) at Objectivist conferences in Chicago and Austin. In February 2023, she led an interactive workshop ("Reading Together: Surprised by Joy!") as part of Humanities Week at Virginia Tech.
Back to Resurrecting Romanticism Events Schedule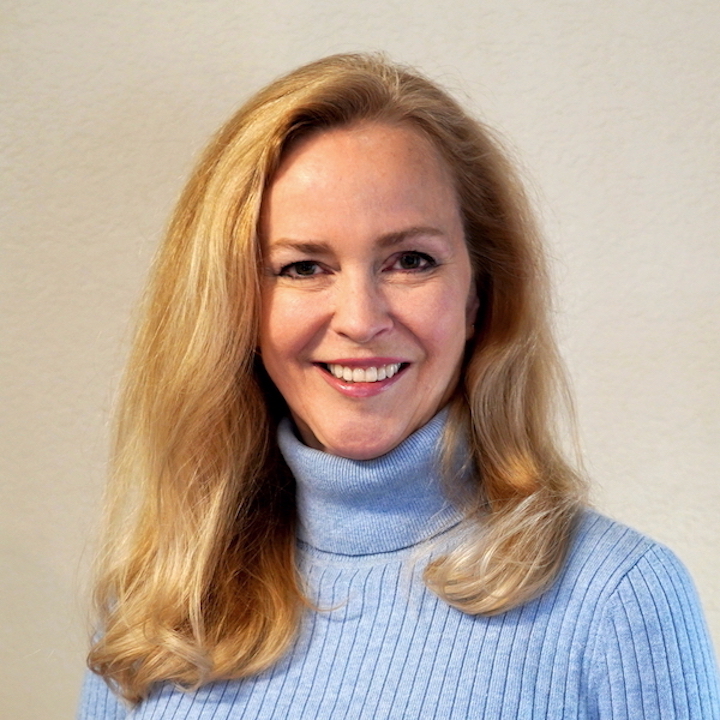 is a sculptor, art historian, and lecturer who has studied art and its history for over thirty years. She lectures widely to college students and adult audiences on the art of Western civilization and has authored the book Windows on Humanity: A History of How Art Reflects Our Ideas About Our Lives & World. She holds a master's degree in philosophy with studies in Roman art and Hellenistic culture from the University of Toronto, and her studies in intellectual history are foundational to her analysis of art. She augmented her academic training with studio instruction at the National Academy of Design School of Fine Art in New York and with extensive travel to international art collections. Her experience as a professional sculptor brings to her writing an artist's perspective on the creation and meaning of art. Her award-winning sculptures are held internationally in private collections and institutions. Her recent bronze sculpture, The Tanforan Memorial Monument, is displayed outdoors in San Bruno, California. She is an elected Fellow of the National Sculpture Society and is a member of the Textbook and Academic Authors Association. Sandra grew up in Canada and resides in California.
Back to Resurrecting Romanticism Events Schedule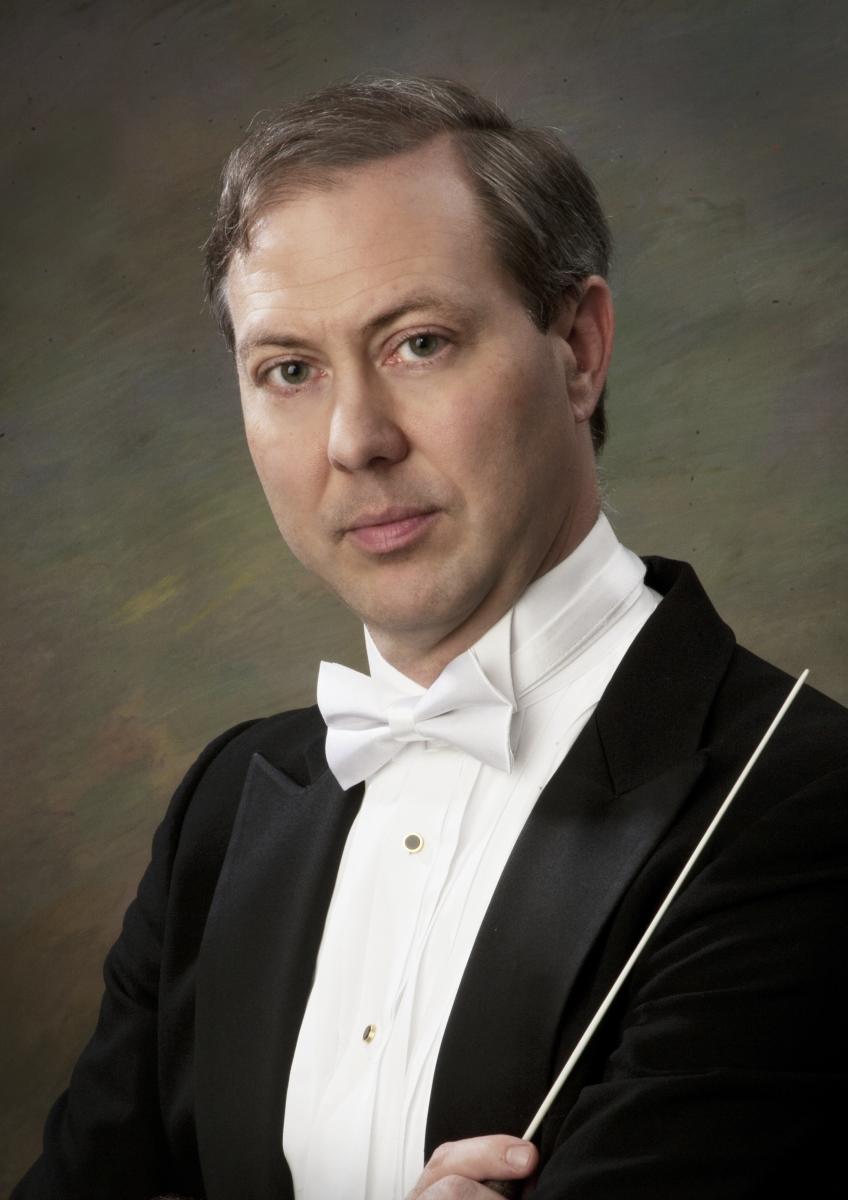 has taught and performed on the cello in the Bay Area for over 25 years. In past seasons he has made solo appearances with the Oakland Civic Orchestra, Kensington Symphony, and Palo Alto Philharmonic, and given solo and chamber music recitals in the Bay Area, Los Angeles, New Mexico, Illinois, and New York. As an orchestral player he has appeared with New Mexico Symphony, Santa Fe Symphony, Symphony San Jose, West Bay Opera, the Illinois Philharmonic, and numerous other professional ensembles. Originally from St. Louis, Missouri, Shoebotham holds a B.M. in Cello Performance from the University of New Mexico in Albuquerque, where he studied with Joanna de Keyser. He continued his studies with Steven Doane at the Eastman School of Music in Rochester, New York, where he was awarded a M.M. in Cello Performance and Literature. He has taught in many public and private settings, including several elementary and high schools, colleges, the Music in Schools Foundation, and private studios, for students in a variety of age ranges. He has coached many student chamber groups, and youth orchestra cello sections in the Bay Area. Shoebotham is currently Principal Conductor for The New Ballet in San Jose, where he conducts the annual production of the San Jose Nutcracker, as well as other works. Previously, from 2006-2018, he was Music Director of Palo Alto Philharmonic, where he gained recognition for creating compelling concerts that featured both traditional masterpieces and newer works by various current composers, including Chris Theofanidis, Roberto Sierra, Stephen Paulus, Lee Actor, and Jennifer Higdon. In addition, he has conducted numerous other orchestras in both the San Francisco Bay Area and elsewhere, including Peninsula Symphony, the San Francisco Concerto Orchestra, Albuquerque Philharmonic, Contra Costa Chamber Orchestra, and the Rio Grande Chamber Symphony. As an opera conductor Shoebotham has conducted performances with Opera San José (Les Pêcheurs de Perles), Lyric Theatre of San Jose (Iolanthe), West Bay Opera (The Last Tycoon), Emerald City Opera in Steamboat Springs (Le Nozze di Figaro), Berkeley Opera (Otello, Béatrice et Bénédict, Le Nozze di Figaro, Carmen, and Cosí fan Tutte. Prior to his position with Palo Alto Philharmonic Mr. Shoebotham was Assistant Conductor of Peninsula Symphony in San Mateo, California. During this time he conducted numerous works on the orchestra's classical and pops concerts, presented all of the orchestra's family concerts, and filled in for the ailing principal conductor with no rehearsal at a subscription concert to great critical acclaim. Originally from St. Louis, Missouri, Mr. Shoebotham holds a B.M. in Cello Performance from the University of New Mexico in Albuquerque. He continued his studies at the Eastman School of Music in Rochester, New York, where he was awarded an M.M. in Cello Performance and Literature. Returning to Albuquerque, he again studied at the University of New Mexico, earning a M.M. in Orchestral Conducting, while also serving as a conductor, coach, and pianist with the UNM Opera Theater. He has appeared as a cello soloist with several orchestras in the San Francisco Bay Area and performed many solo and chamber music recitals in California, Illinois, and New Mexico. As a pianist he has collaborated with many singers and instrumentalists and served as accompanist for numerous concert and opera choruses.
Back to Resurrecting Romanticism Events Schedule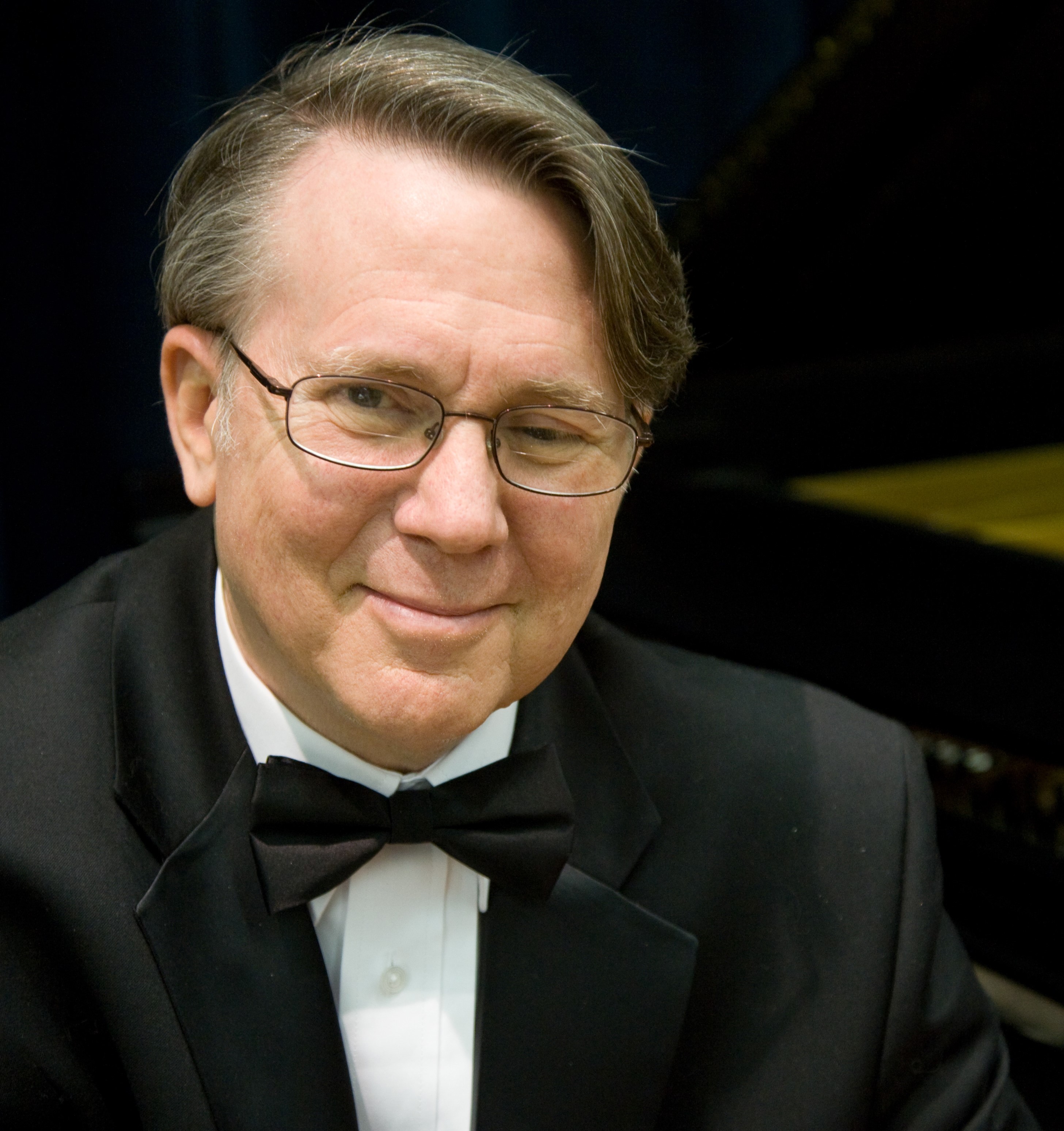 is the author of a highly acclaimed biography of Britain's greatest piano teacher, England's Piano Sage: The Life and Teachings of Tobias Matthay, and his most recent book (containing an essay by David Berry) is the highly praised A Dictionary for the Modern Pianist, published by Rowman & Littlefield in November 2016. In the past 20 years, he has given numerous courses at OCONs, including surveys of Chopin, Schumann, Rachmaninoff, and Tchaikovsky. He has concertized extensively throughout North America and in 1986 he performed the 24 preludes of Rachmaninoff in New York's Lincoln Center. He made his London debut in 1988. His numerous articles have appeared in such journals as the American Music Teacher, the Piano Quarterly, and International Piano, and in the summer 1993 issue of American Music he presented new research concerning musical figures active in post-Revolutionary Philadelphia. He is also a contributor to the Revised New Grove Dictionary of Music and Musicians and the new edition of the Grove Dictionary of American Music. In 2021, Emeritus Voices, a journal published by Arizona State University, commissioned his article on the World Columbian Exposition, "Immersed in a Schism: Chicago's Exposition and the Birth of Modern American Culture," and the University has now made it available online here. To date he has annotated nearly two dozen classical piano CDs for major labels, including Garrick Ohlsson's highly praised survey of the works of American composer Charles Griffes for Hyperion, and retrospective tributes of Andor Foldes, Myra Hess, Wilhelm Kempff, Ruth Slenczynska, and many others. His own acclaimed recording of The Philadelphia Sonatas of Alexander Reinagle (c.1750-1809) was released on the Titanic label in 1998. He holds the B. Mus. and the M. Mus. degrees from the University of Maryland and a Ph.D. from the College-Conservatory of Music at the University of Cincinnati. In May of 2019, he was named an Honorary Associate of the Royal Academy of Music in London, and he currently serves as a Faculty Associate at ASU, where he directs the Emeritus College Academy for Continued Learning.
Back to Resurrecting Romanticism Events Schedule